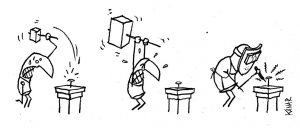 Organizational learning is about growing the intellectual capital of the firm across its people and teams, mobilizing problem-driven, opportunistic and systematic search behaviors.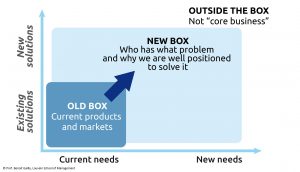 To uncover potential innovation opportunities, organizations and employees need to learn how to generate ideas by thinking in new boxes, challenging their prevailing mental models and "reinventing new wheels".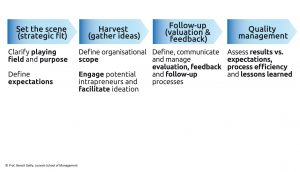 Employees can be a rich source of learning and innovation provided that goals and expectations as well as coaching, selection, follow-up and feedback processes are carefully managed. Even in the best organizations most ideas end up being rejected. What matters most is what actually does happen the day after the "ideation" events.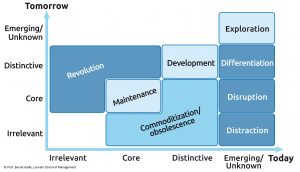 Organizations must continuously develop their technology base – manage R&D operations – but also know when to build new technology platforms – deploy an R&D strategy – as formerly irrelevant or emerging knowledge and skills become core or even distinctive.
Bibliography
Organizational learning: growing intellectual capital
Keywords: benchmarks, communities of practice, creative industries, double-loop learning, institutional search, intellectual capital, organisational learning, problemistic search, slack, social capital
Idea generation: Thinking in new boxes
Keywords: accommodation, assimilation, association, brainstorming, cognitive dissonance, creativity, framing, gamification, idea generation, lateral thinking, mental models, patterns, problematization, reframing, TRIZ
Fostering employee-driven innovation
Keywords: business plan competition, challenges, employee-driven innovation, idea boxes, ideation, slack search
Developing new technology platforms
Keywords: R&D definition, R&D expenditures, R&D location, R&D management, R&D performance, technology platforms
(c) Prof. Benoit Gailly, Louvain School of Management