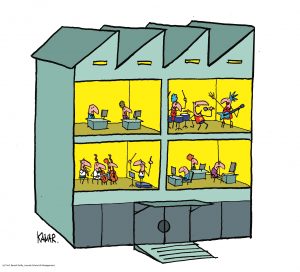 Innovation-ready organizations are not innovative for the sake of it. They combine operational efficiency with both the corporate culture required to continuously exploit and do things in new ways – innovative mindset – and the corporate structures required to explore and sometimes do completely new things – innovative ventures.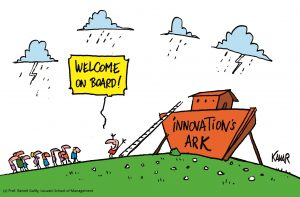 Innovative organizations manage to develop a leadership and a corporate culture that fosters trust, learning and exchanges in order to do things in new ways and overcome the traditional organizational barriers to corporate entrepreneurship.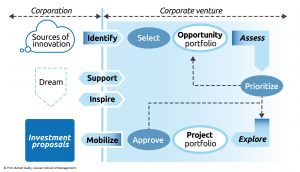 Innovative organizations can create dedicated structures where completely new corporate ventures can be nurtured and parented, leveraging their corporate assets while freeing "teenage" ventures from organizational inertia.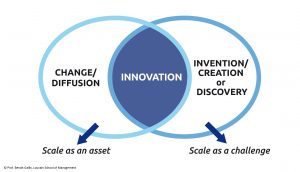 Ambidextrous organizations are designed and managed to retain the innovation agility of many small firms, such as flexibility, engagement and autonomy, while capturing the managerial efficiency of large corporations with their scale, assets and power.
Bibliography
Innovation-ready organizations: mindset and ventures
Keywords: innovation metrics, innovativeness, innovative organizations
Doing things in new ways: innovation mindset
Keywords: entrepreneurial orientation, innovation culture, leadership, mindset, not-invented-here, organizational barriers, silos, top management team (TMT), trust
Doing completely new things: corporate ventures
Keywords: breakthough, corporate venturing, internal ventures, new business development, parenting, spin-off, steering committee
"Ambidextrous" organizations: small is beautiful, big is powerful
Keywords: contextual vs. structural ambidexterity, economies of scale/scope, size, strategic entrepreneurship
(c) Prof. Benoit Gailly, Louvain School of Management