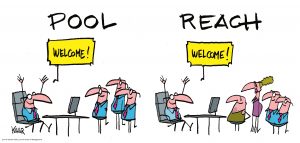 Partnerships offer opportunities to capture unique competitive advantages, by gaining scale and speed – pooling resources – and by developing unique assets – acquiring new capabilities.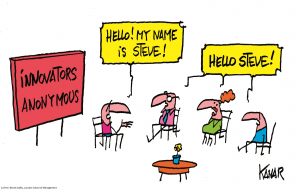 Building closer ties, particularly across industries, requires dealing with physical as well as cultural distance and being able to leverage innovation intermediaries, clusters and communities.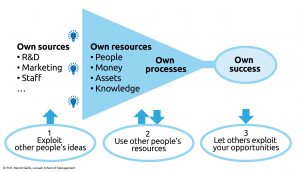 Open innovation is about systematically reaching out in order to better identify, develop and/or implement innovation opportunities with partners and outsiders.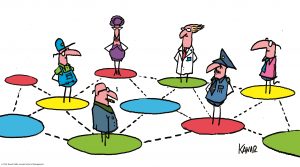 Effectively managing innovation across corporate boundaries requires dedicated skills and capabilities, particularly regarding the identification and selection of the right partners and the design and implementation of the right partnerships.
Bibliography
Capturing unique competitive advantages from partnerships
Keywords: collaborations, combination, co-opetation, partnerships, synergies
Building closer ties: innovation networks, communities and intermediaries
Keywords: clusters, communities, cultural distance, innomediaries, networks, structural holes, weak ties
Open innovation: proudly-found elsewhere
Keywords: crowdsourcing, open innovation
Managing innovation across corporate boundaries
Keywords: alliance capability, conflict resolution, contracts, deal flow, joint ventures, negotiation, scouting, transaction costs
(c) Prof. Benoit Gailly, Louvain School of Management