On 14 July 2011, the CJEU, in the case C-46/10 Viking Gas A/S v Kosan Gas A/S,  issued a preliminary ruling on Article 7 of the Council Directive 89/104 which harmonises the laws of the Member States relating to trademarks.
As summarized by the Court, the issue involves "Viking Gas' practice of selling gas by refilling composite bottles of gas, the shape of which is protected as a three-dimensional trademark, and exchanging them, in return for payment, for bottles previously purchased by consumers from Kosan Gas, which holds an exclusive license for their use and has affixed to the bottles its name and logo, which are protected as word and figurative marks". Three types of trademarks are thus involved, the two last ones being reproduced here: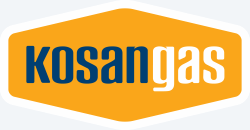 This is another case on the conditions for the exhaustion rule of Article 7 to apply.
Two questions for you:
1) Do you think that this new decision of the CJEU adds much to the existing case law on trademark exhaustion?
2) In which circumstances would the practice of Viking Gas be actionable under trademark law? Please be as specific as possible.