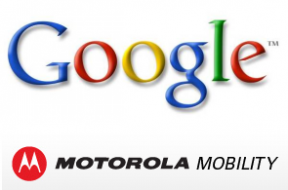 On August 15, Google bid $12.5 billion to acquire  the Motorola Mobility mobile phone business. This deal raises a few questions.
1. What are the various reasons behind this acquisition? To respond to this question, you might start here. In your response, you should focus on the legal aspects.
You will discover that intellectual property (IP) issues might partly explain Google's largest ever acquisition.
2. What are the broader issues about the patent system that this acquisition might reveal? Please initiate the discussion about patents by reading the article "Patent Medicine" published in The Economist (20 August 2011). The Economist makes a link between Google's bid and the basic discussion about whether IP, and in particular the patent system, has been stifling innovation rather than encouraging it.
3. The Economist is very negative about the US patent system. Could you briefly present the main criticisms contained in The Economist's article? Do you think those criticisms are justified? Do you have arguments to partly rebut the criticisms put forward in "Patent Medicine"?
A penny for your thoughts on this!