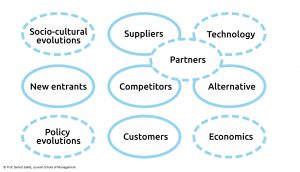 Megatrends such as technology disruptions, international competition and sustainability affect firms across all sectors and industries, creating new competitive and social challenges.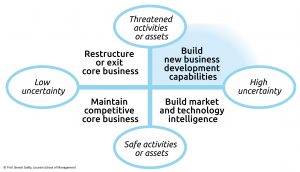 Industries and sectors are also disrupted by new regulations, new customer needs and new technologies, forcing firms to reconsider the sustainability of their assets and activities.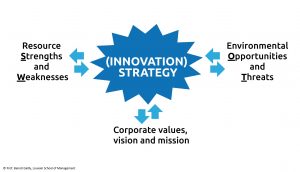 Small and large firms across sectors must place innovation among their strategic priorities if they do not want to suffer the fate of the dinosaurs.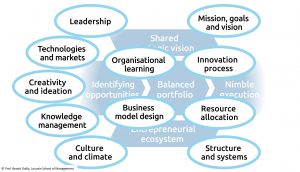 This implies developing innovation management capabilities to identify, select and capture the right innovation opportunities, in line with the firm's ecosystem and strategy.
Bibliography
Megatrends: beyond hi-tech
Keywords: ageing, artificial intelligence, China, creative destruction, digitalization, disruption, globalization, industrial revolutions, internationalization, obsolescence, sustainability, technological change, trends, VUCA, waves of innovation, wealth creation.
Industry and sector trends
Keywords: competitive environment, corporate foresight, customer needs, disruptive technologies, emerging technologies, industry evolutions, scenarios, stakehoders expectations.
Innovation as a strategic priority
Keywords: growth, pioneer, sensemaking, strategic priority.
Developing innovation management capabilities
Keywords: dynamic capabilities, corporate entrepreneurship